Day 1 :
Keynote Forum
Los Angeles Plastic Surgery Center, USA
Time : 10:20-10:50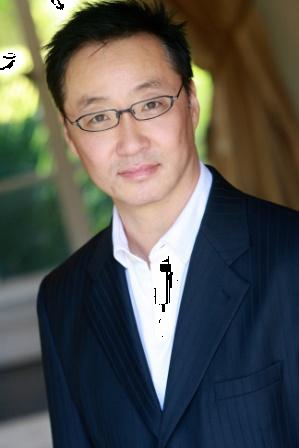 Biography:
Dr Harrison H Lee is a triple board certified surgeon specializing in Facial Feminization Surgery. His board certifications include: The American Board of Facial Plastic and Reconstructive Surgery, The American Board of Otolaryngology-Head and Neck Surgery and The American Board of Oral and Maxillofacial Surgery. Dr Lee earned his undergraduate degree with honors in 1980 from Tufts University and his dental degree from Tufts University School of Dental Medicine in 1983. He then went on to complete a residency in oral and maxillofacial surgery. Dr Lee continued his studies receiving a medical degree from New York Medical College in 1992 and went on to serve a residency in Otolaryngology-Head and Neck Surgery at Mount Sinai Medical Center in New York City. He completed a fellowship in facial plastic and reconstructive surgery at the Lasky Clinic in Beverly Hills, CA under Dr Frank Kamer. Dr Lee is a Fellow of the American College of Surgeons and a member of numerous national and international medical societies. He has a number of national and international presentations, as well as publications to his credit. Physicians from around the world are
constantly contacting him to observe his techniques in FFS.
Abstract:
FFS is medically necessary to treat gender dysphoria in many transgender women. For some it can even be more important than Sexual Reassignment Surgery (SRS) to allow for societal integration. Mental health quality of life for transgender women who have had FFS is significantly higher than for transgender women who have not had FFS. As a result of social changes in the current environment, many women who are married with children and/or established in their careers are now feeling it possible to move forward with FFS and enjoy life as the women they always knew they were. And younger women are now moving forward with FFS to also portray their true identity. In the past many had turned to hormone therapy which provided some softening of facial features but that only went so far. Today, many are not only doing hormone therapy but undergoing surgical intervention in the form of FFS to portray the facial image they have seen in themselves for so many years. FFS has been evolving and continues to evolve in the type of procedures and the way they are performed to change male dominant facial characteristics to a more feminine facial structure.
Keynote Forum
Seoul National University, South Korea
Time : 10:50-11:20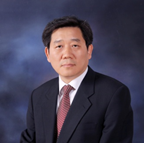 Biography:
Jin Young Choi is director in Education & Research, Seoul National University Dental Hospital in south Korea. He is vice president in Korean Association of Cleft Lip and Palate. He done his internship and Residency in Oral and Maxilofacial Surgery from Seoul National Universiry Hospital.
Abstract:
Westernization of the criteria of facial beauty in east north Asia including Korea, the development of surgical technique for the facial bone and anesthesilogy increase the the number of facial bone surgery including orthognathic surgery which improve the facial contour. In general, facial bone surgery comprise orthognathic surgery which involves occlusion and facial coutouring surgery which change contour of face without occlusal change. Orthognathic surgery as facial aesthetic surgery is important and the demand for facial contouring surgery and rhinoplasty is increasing in view point of Oral & Maxillofacial surgeons. In this presentation the concepts of contents and frame for facial aesthetics are explained and the effects of orthognathic surgery on facial aesthetics are evaluated. In addition, facial contouring surgery (Genioplasty, Mandibuloplasty, Malar plasty) will be explained and discussed.
Keynote Forum
Dr. Asli Eralp Clinic, Turkey
Time : 11:35-12:05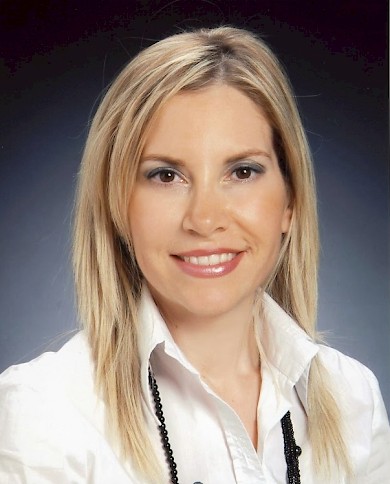 Biography:
Dr Aslı Eralp has graduated from Hacettepe Medical Univercity in Ankara in 1993. In 1997 she finished her dermatology training and started to work in a goverment hospital as a dermatologist. In 1998 she started to deal with cosmetic procedures. In 2004 she opened her private clinic. as well as patients with dermatological illnesses, she has been treating patients with hyperpigmentation, different kinds of scars, vascular lesions such as port wine stains, hemangiomas. She has experience in using different kinds of lasers such as fractional CO2 lasers, Q switched Nd:YAG , Thulium and vascular lasers and also fractionated microneedle radiofrequency. Further more she has been training her colleagues about antiaging treatments such as chemical peeling, mesotherapy, Botox, fillers and thread lifting for more than 10 years. Recently she had a lecture about fractionated microneedle radiofrequency in 2nd International Dermatology and Cosmetology Congress 2017 in Istanbul
Abstract:
Melasma therapy is so challenging and relapses are so frequent that we need different treatment modalities like lasers. Although lasers facilitate our therapy, they should be used cautiously, since they can also enhance melasma causing postinflamatory hyperpigmentation. Since melasma can be both epidermal and dermal and also can have vascular component, we need different wavelenghts so that we can achieve good results.Melasma is a chronic and relapsing hyperpigmentation mostly of the face but sometimes of the neck, chest and forearms. Melasma occurs frequently during pregnancy and menapouse when there is hormonal alterations and also using birth control pills has a strong association with melasma. Since there is no definite etiology for melasma, treatment is a challenge for most of the dermatologists.Melasma is classified by both location and depth of involvement. Based on the location the three most common types of melasma are centrofacial, malar and mandibular. If we consider the depth of melasma , it could be epidermal, dermal, mixed or intermediate. By the help of the Wood's lamp, we can distinguish these entitiesBesides using topical medication such as "Kligman's formula", azelaic acid, retinoic acid, arbutin, kojic acid, there are different laser and light based devices to use in the treatment of melasma.The five board categories of laser and light therapy include intense pulsed light (IPL), Q-switched lasers, picosecond lasers, ablative and nonablative fractionated resurfacing lasers (NAFL) and vascular lasers. IPL therapy has a potential advantage over laser therapy, because it uses a spectrum of wavelengths that allow for the penetration of various levels of the skin and target both epidermal and dermal melasma simultaneously.Studies done by low fluence Q switched Nd:yag lasers show that they are effective in dermal type of melasma and are safe to treat patients with melasma. However the recurrence rates suggest poor long-term results when the laser is used as monotherapy.NAFLs utilize midinfrared wavelenghts that bypass the epidermis and penetrate from the dermal-epidermal junction to the midreticular dermis to induce neocollagenesis and remodeling. This facilitates the removel of dermal melanophages.No matter which treatment is used there is always a risk of recurrence of melasma. The longest delay seems to be with NAFL treatments..