Day 2 :
Keynote Forum
Hacettepe University, Turkey
Time : 10:00-10:30

Biography:
Adalet Elcin Yıldız, completed school at Hacettepe University and finished her Radiolgy residency at the same university. She published more than 20 papers in reputed.She is currently an assistant professor of radiology.
Abstract:
Obesity is a modern world epidemics and 50% of European population between 35-65 years are either overweight or obese.
Sleeve gastrectomy gained popularity as a practical obesity surgery technique.One of the most drastic complication aftersleeve gastrectomy is staple line leak, occuring between 1 and 3 % of patients.Prompt management of staple line leak is essential
in avoiding prolonged hospital stay and mortality.Recent studies showed that radiologic contrast agent upper gastrointestinal
examination has low senstivity for detection of leaks.In case of clinical suspicion of a leak, computed tomography scan with oral
contrast agent is recommended.But there is not enough prospective data on efficacy and methodology (timing,volume of oral
contrast,etc) of routine computed tomography after sleeve gastrectomy.Our objective in this study was to prospectively evaluate
the efficacy of upper abdomen computed tomography on postoperative day 3 after sleeve gastrectomy using only 50cc oral
contrast agent in 500cc of drinking water.Patients were instructed to drink the last 50cc of water just before lying on gantry.For
this purpose,168 patients who underwent laparoscopic sleeve gastrectomy were included in the study.Patients were started with
oral feeds if computed tomography was negative for a leak and discharged.They were followed as outpatient on 1st, 3rd, 6th and 12thmonths.None of the patients with a tomography negative for a leak had a clinically manifest leak on follow up (Senstivity 100%).
Our study showed that using minimal amount of only oral contrast agent,accurate timing and only with upper abdomen sections
leaks can be detected with very high accuracy.
Keynote Forum
Tehran University, Iraq
Time : 10:30-11:00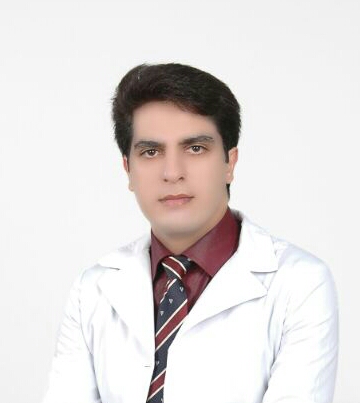 Biography:
Amir Feily is dermatologist and researcher in skin and stem cell research Center of Tehran University of Medical Sciences, Tehran and department of dermatology ofJahrom University of Medical Sciences, Iran. He is the member of editorial board and reviewer of many dermatologic journals such as British Journal of Dermatology
(BJD), International Journal of Dermatology (IJD),Clinical xperimental dermatology(CED), Journal of European Academy of Dermatology (JEADV) and etc. He has morethan 89 high quality papers in Dermatology and Pharmacology. His recent two awards were 2013 Global Education Award, granted by International Society of Dermatology(IJD) and Imrich Sarkani Non-European Memorial award Granted By European Academy of Dermatology at 23rd EADV Congress Amsterdam, the Netherland 2014.Dramir Feily also was awarded as the best young investigator in the country in all area of medical Sciences in the 22nd Razi Research Festival in Iran, 2017. Razi MedicalSciences Research Festival was founded in 1995 after the name of the great Iranian physician, chemist, pharmacist, and philosopher, Razi who lived in the 9th century CE
Abstract:
Nowadays nonsurgical rejuvenations such as facial filler injections are more popular than surgical rejuvenation of the face butsometimes complications are disaster. To optimize the injection and decreasing the complications and obtaining the bestcosmetic result the author describes different danger zones and location and depth of vasculature within each zones followed bythe best direction of needle within each zone and modification of deep wrinkles by multilayer injection technique.