Cosmetic Dentistry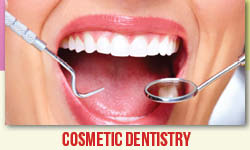 Submit Abstract
Register Now
Cosmetic Dentistry is aimed at creating a positive change to your Teeth and to your Smile. It is generally referred to improve the appearance of Teeth, Gums and Bite. It primarily focuses on improved dental Aesthetics in Colour, Position, Shape, Size, Alignment and overall Smile Appearance.
Cosmetic Dentistry may involve:
Bonding, porcelain veneers (laminates) crowns (caps), gum grafts

Enameloplasty, Gingivectomy

Teeth whitening (bleaching), laser whitening, gum depigmentation

Orthodontics
Dentistry focuses on Oral Hygiene. The various process of Bleaching is a common and popular chemical process used to whiten teeth. Bonding is tooth-colour material used to fill in gaps or change the colour of teeth. Crowns, also known as caps, cover a tooth to restore it to its normal shape and appearance. Tooth reshaping and contouring is a procedure to correct crooked teeth, chipped or irregularly shaped teeth or even overlapping teeth in a single session.
Whitening
Reshaping
Bonding
Related Conference of
Cosmetic Dentistry
Cosmetic Dentistry
Conference Speakers
Recommended
Sessions
Related
Journals
Are you
interested

in